Stuart Green, a TTC spokesman stated that the incident had no significant impact on the transportation system. "Un fortunately , There is no update really to speak about. We were still having challenges and we have enlisted the support of our own teams as well as some external cybersecurity.
After being targeted by a ransomware attack on Thursday, the Toronto Transit Commission's Wheel-Trans online booking portal, trip-planning apps and other communications services are still offline.
According to a statement released Friday evening, the TTC first learned about the attack Thursday night when an IT employee discovered with strange network behaviour. The attack began as "minor" but progressed to "major" by mid-Friday. The TTC 's vision system which is used to interact with vehicle operators was also hacked.
In the Mean time, the TTC communicates with its employees through radio backup "We think we've managed to sort of isolate things and stabilize our network. We've got sort of a hierarchy of things that we need to get back online first. The first of which would be our Vision System that allows full communication with our operators in the field.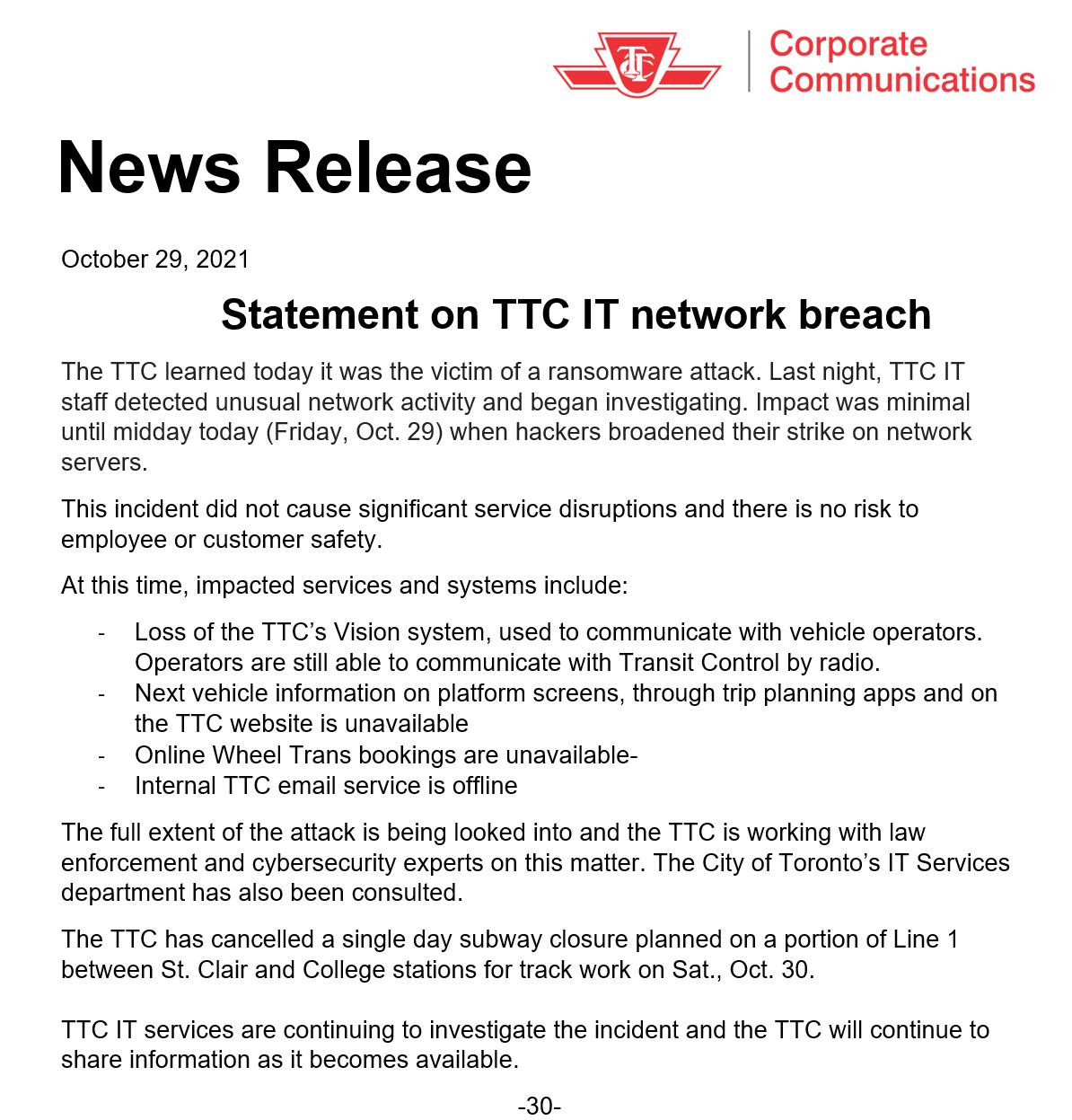 There is no timetable for when services will be available. When we have any developments, we will notify customers through our social media outlets. Unfortunately, it will be inconvenient for clients, and we must apologise."
The TTC has cancelled its scheduled subway closure between St. Clair and College stations on Saturday Toronto order to focus on the attack.
It was not the first ransomware has infected Canada's Public transit infrastructure. An attack on Montreal's STM took place in October 2020 and after two months another attack was happened Metro's Vancouver's Translink.