On Thursday, a Russian citizen arrested in South Korea last month and handed over to the US on October 20 was charged in federal court in Ohio with his alleged role as a member of the infamous TrickBot group. a rice field.
Documents filed in court Vladimir Dunaev 28, stole money and sensitive information from unsuspecting people such as individuals, financial institutions, school districts, utilities, government agencies and private companies along with other members of cross-border cybercriminal organisations.
Deputy Attorney General Lisa O. Monaco reported that "Trickbot attacked businesses and victims across the globe and infected millions of computers for theft and ransom, including networks of schools, banks, municipal governments, and companies in the health care, energy, and agriculture sectors. This is the second overseas Trickbot defendant arrested in recent months making clear that with our international partners then the Department of Justice will capture cyber criminals around the world. This is another success for the Department's recently launched Ransomware and Digital Extortion Task Force in dismantling ransomware groups and disrupting the cybercriminal ecosystem that allows ransomware to exist and to threaten our critical infrastructure."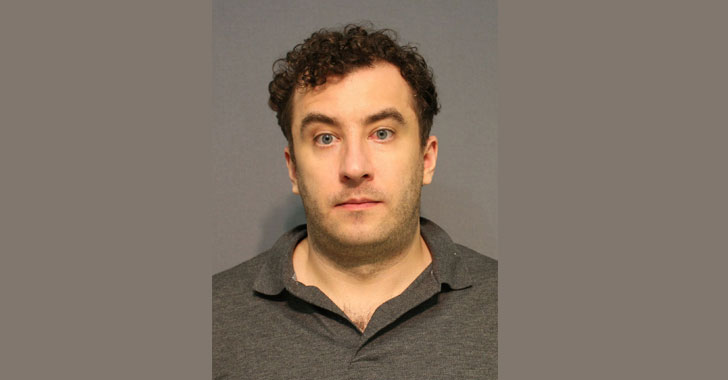 FBI Deputy Director Paul Abbate reported that "The FBI is determined to use our unique tools and capabilities to disrupt transnational cybercriminal organisations, such as the group that created and distributed Trickbot, and remains committed to imposing risk and consequence on these criminals," While pursuing cyber criminals requires significant patience, expertise, and resources, the FBI has a long memory and will ensure that these malicious actors cannot evade detection or avoid the full weight of law enforcement actions."
In early September, South Korean media outlets reported the arrest of Dunaev (then known only as "Mr. A") at Incheon International Airport as he attempted to leave for Russia after being stuck in the country for over a year due to COVID-19. The suspect, who arrived in February 2020, had his passport expire during the interim period, forcing him to stay in a hotel while waiting for a replacement.
However, after exchanging passports, the defendant attempted to travel to his hometown in Russia. As a result, he was arrested in response to an expulsion request from the United States. Dunaev is accused of computer fraud, trying to hack and wire transfer schemes. Multiple counts of bank fraud, money laundering plots, wire fraud, and severe personal information theft were filed.
Russian TrickBot gang hacker handed over to the United States charged with cybercrime.